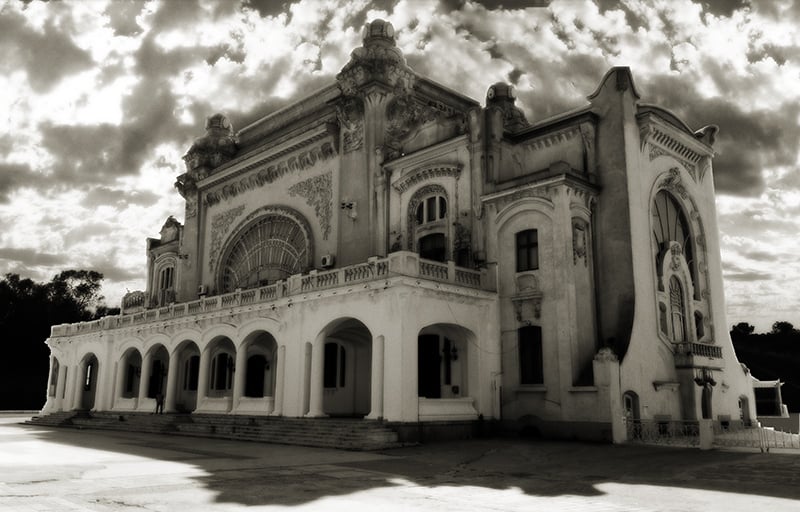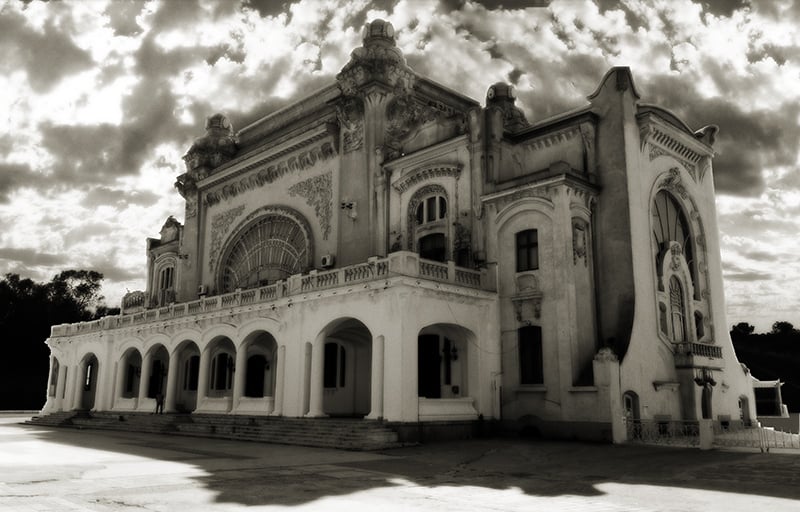 Constanţa Grand Cazinoul
Situated at the crossroads of several commercial routes, Constanta lies on the western coast of the Black Sea, 185 miles from the Bosphorus Strait. An ancient metropolis and Romania's largest sea port, Constanta traces its history some 2,500 years. Originally called Tomis, legend has it that Jason landed here with the Argonauts after finding the Golden Fleece.
The Cazinoul was built between 1909-1910 and is the only representative of 'art nouveau' style in Romania. On the top of the building, the decorations consists of old ships representations (ram heads and alga garlands). Inside there are staircases and imposing banisters, covered columns and marble girdles on the walls.
This is the 250th post. It also ushers in the new site design and the use of larger photos on the site. Originally started off with 600px, then 700px and now we are at 800px photos being displayed. The info and comments are now in a drop down box, since hardly anyone leaves comments anyways. To those that do leave me comments from time to time, thank you! Another change is the use of the full size photos in the RSS feed as well. Please let me know what you think of these changes, good or bad.