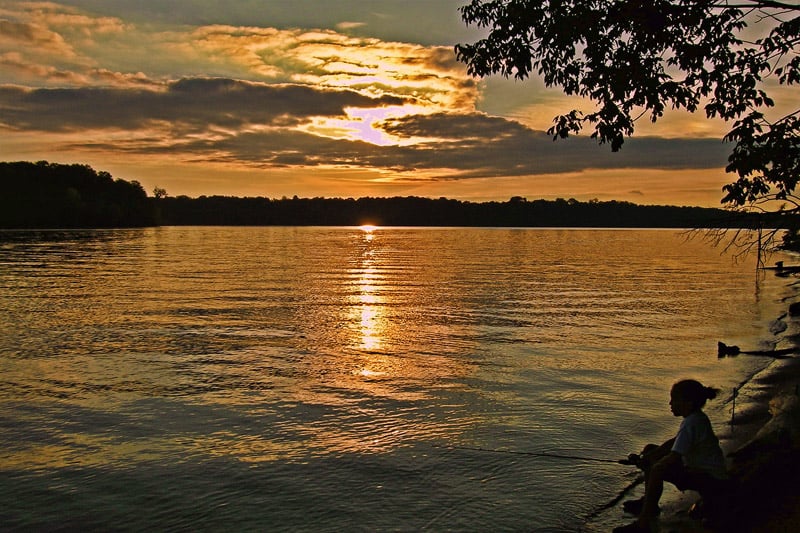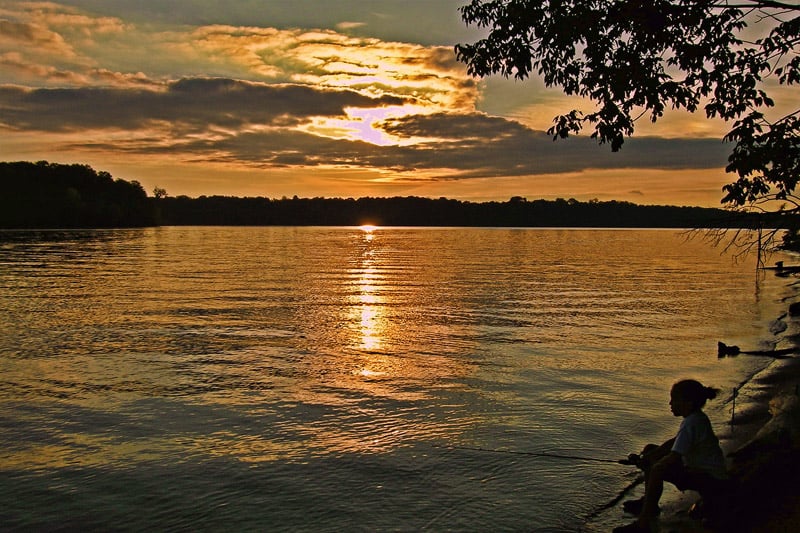 Young girl fishing on Caesar Creek Lake
Back in 2006, when Emilia and I were first dating, we put our relationship to the test by going camping at Caesar Creek State Park. Spending so many days together in close company with each other can either strengthen or derail a relationship. Fortunately, we found ourselves to be very compatible with each other. In a few days we will be celebrating our second wedding anniversary along with Isabella turning five months old. If it wasn't for that long weekend back in 2006, we may never have reached this point in our lives.
This photo was taken with Emilia's point and shoot Nikon she had with her. I can't remember if she or I took the photo, but it was shot after I gave her some pointers and changed the settings on her camera. It is also one of the most popular photos on travbuddy.com.