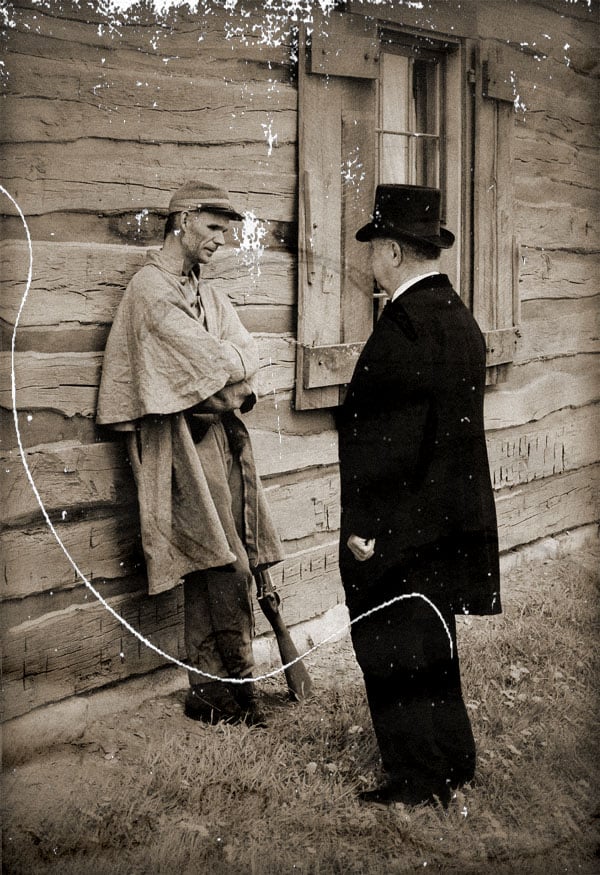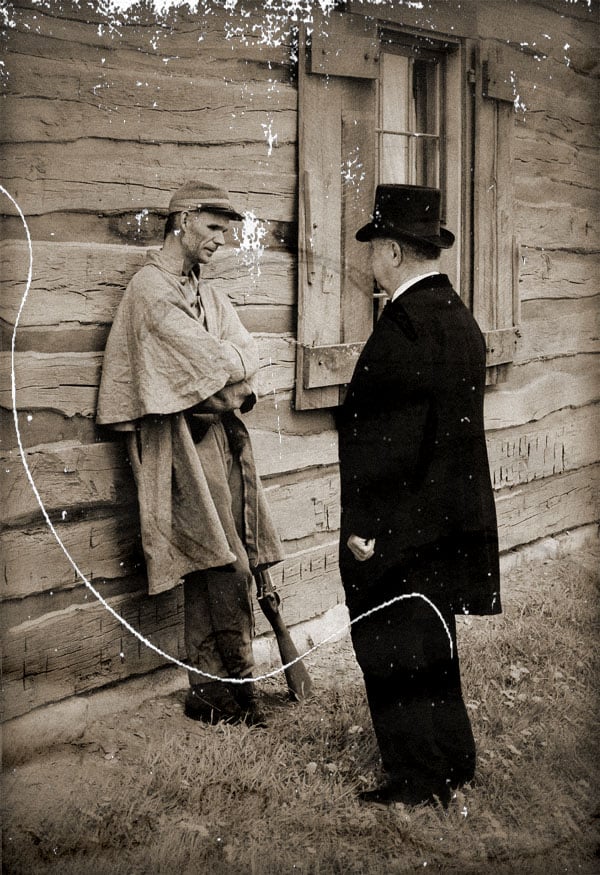 Old Confederate Army
Ever dig through your grandparents attic and find a once in a lifetime photo hidden away in an old chest? Nope me neither. What you can't find, you create.
Emilia and I went to The Encampment in our town over the weekend. This free annual event was well attended and many re-enactors, from both sides of the Civil War were present. Not just from the Civil War but also from the Revolutionary War and early Native Americans. Dr. Emilia was very interested in the Civil War field hospital that was set up, with real medical instruments that were used during the war.